264 19th St NW Unit 2115
Atlanta, GA 30363
Hi guys, sorry I have been MIA lately. I journeyed to Atlantic Station to check out the Old Navy. As I was walking out of the store I saw a small boutique. To my surprise, it was a dog store. Even though the store was not very big, I was impressed with the selection that they had. For all sports fans, we know how hard it is to find sport jerseys for our pets. The Uptown Pups has a big selection of jerseys.
The only other place you can find jerseys is at Petco. Even with them, there is not a big selection.
If you need any gift ideas for that sports fan, you can get any of the products above and add a cookie. They also have a variety of cookies that made you wish you were a dog.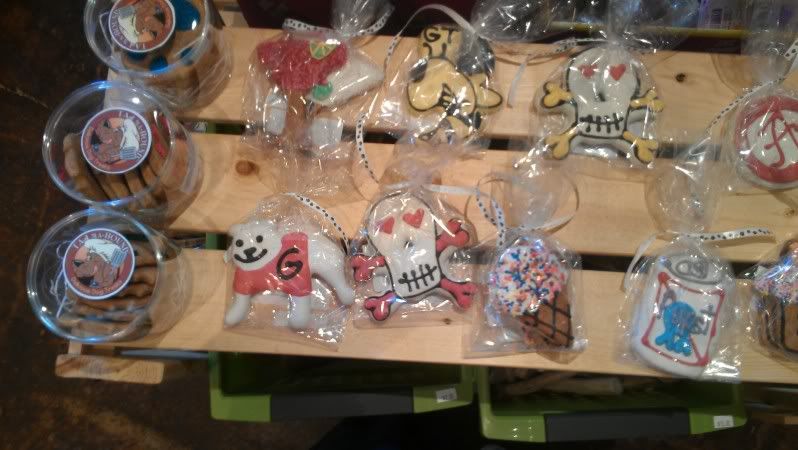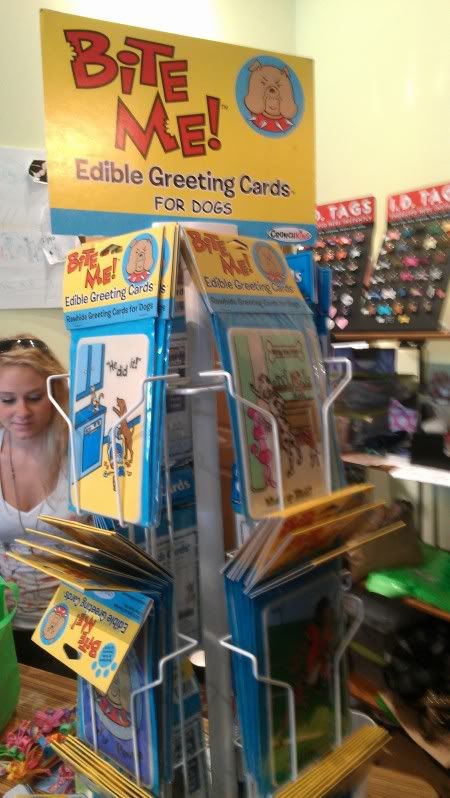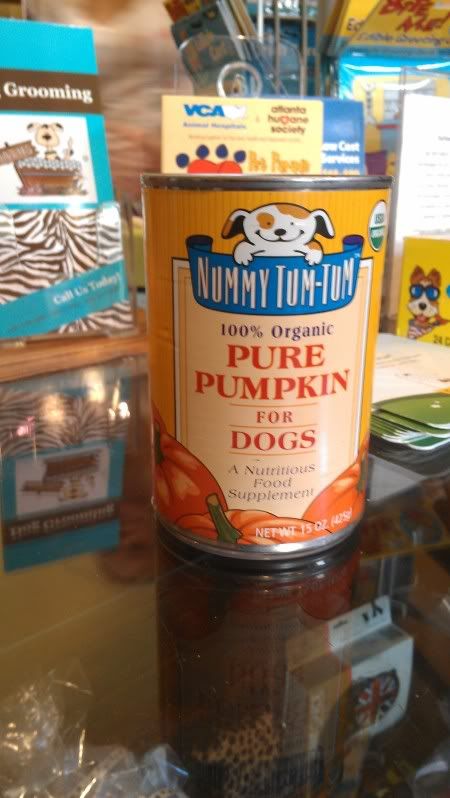 Good news for those pet owners that have dogs with unpredictable digestive systems. They sell pureed pumpkin in a can. This is actually hard to find in stores. The can will run you under 10.00. The number one seller at Uptown Pup is the Freezy pup kits. They are dog treats that you can make into freezable bone shaped pops. When I collected my goodies, I noticed at the check out there was a carousel that had these cute edible greeting cards for dogs. This is another great gift idea for pups. This store is a must see. When you walk in the front door make sure to greet the special fur assistants that they have.