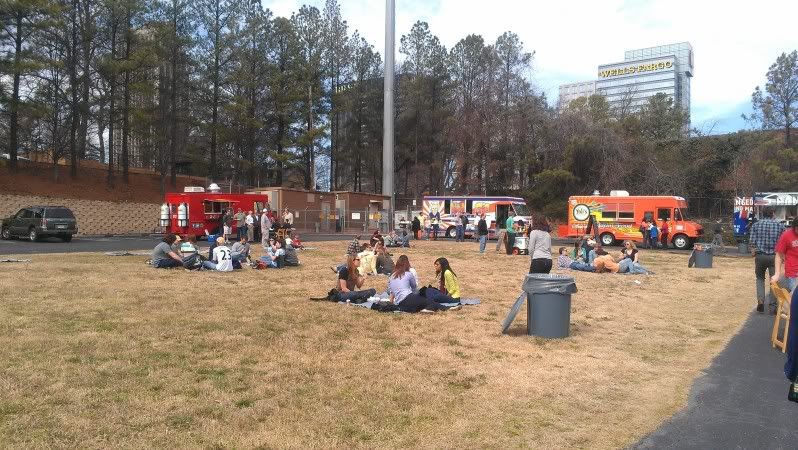 Mondays:
Monday Lunches at
the Woodruff Arts Center
, 11 a.m. — 2 p.m.
Tuesdays:
Galleria Gardens at the Galleria Office Park
(a small gathering of three trucks) 11 a.m. - 2 p.m.;
Howell Mill Food Park
, 6 — 10 p.m., behind Willy's at Howell Mill and Collier Road.
Wednesdays:
Underground Atlanta
, 11 a.m. — 2 p.m.;
Stove Works
in Inman Park, 11 a.m. — 2 p.m.; and
Virginia Highland
, (841 North Highland Avenue across from Osteria restaurant) 6 — 10 p.m.
Thursdays:
The Woodruff Arts Center, 11 a.m. — 2 p.m.;
the Buckhead Theatre
, 6 — 10 p.m.
Fridays:
Atlantic Station
or Storage Units, 11 a.m. — 2 p.m.

Yumbi
Not weekly, but still awesome:
Every second Saturday and last Friday of the month,
Sweet Auburn Curb Market
hosts Urban Picnic. Food trucks, artisans and vendors set up shop at the plaza in front of the market from 12 — 3 p.m.
Korean Philly
Today I decided to wonder over to the new location for the food trucks on Friday. They use to be at Atlantic Station but relocated to the storage place on 14th street (right off of the highway). I went with a few experienced food truck patrons and a friend recommended Yumbi. Yumbi is Korean and Mexican infused food. They had a special for a Korean Philly sandwich for 7.00. It was face slapping delicious! The Korean Philly contained Asian rib eye beef, onions, siracha cheese dip sauce, cucumber kimchi, all on a french bread roll. I added some more Vietnamese hot sauce and it was perfect. I was torn between getting a banana pudding King of Pop or peach cobbler. Since I can get a King of Pop in my neighborhood Saturday, I went over to Village Cafe food truck for the peach cobbler. It was superb! It was just sweet enough to put me in a coma heaven and the added nuts were a treat. In the common area, U-haul provided blankets to sit on. You can enjoy a picnic with friends or stand-up tables to hold your goodies. This would be a great place to bring some of your favorite dog friends and enjoy a superb lunch. One thing I want to add, the food truck employees were incredibly nice. Note: Not Pictured...Mama's Taqueria and King of Pops...but I swear they were there.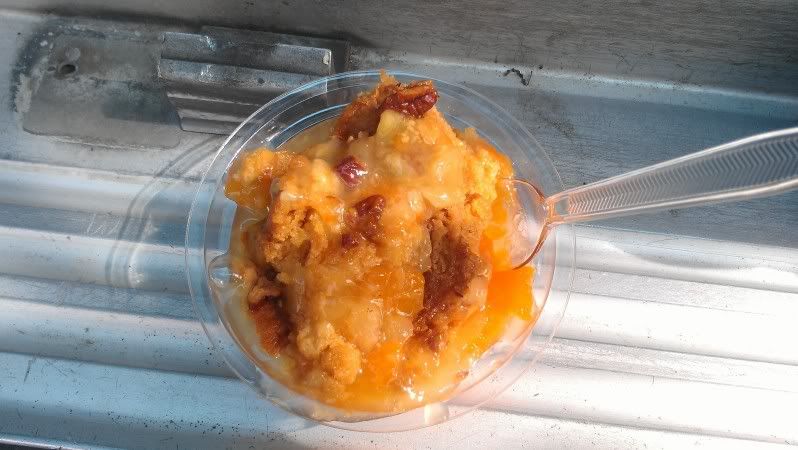 Peach Cobbler..ymmmm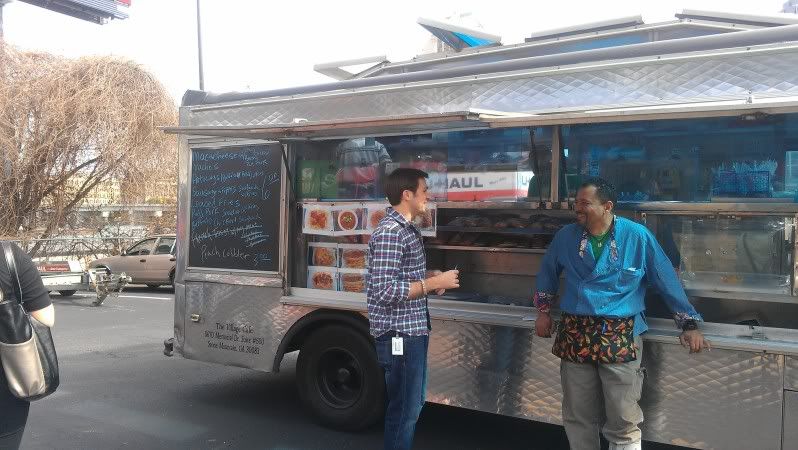 Village Cafe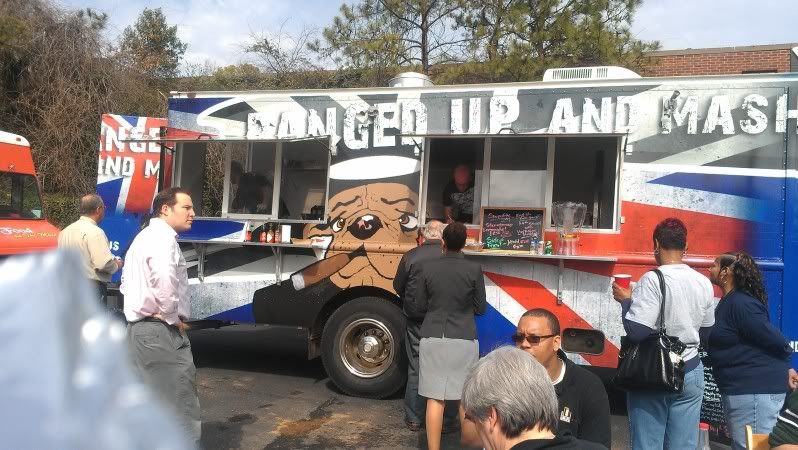 Banged Up And Mashed
Yoli's (Latin Food)
W.O.W.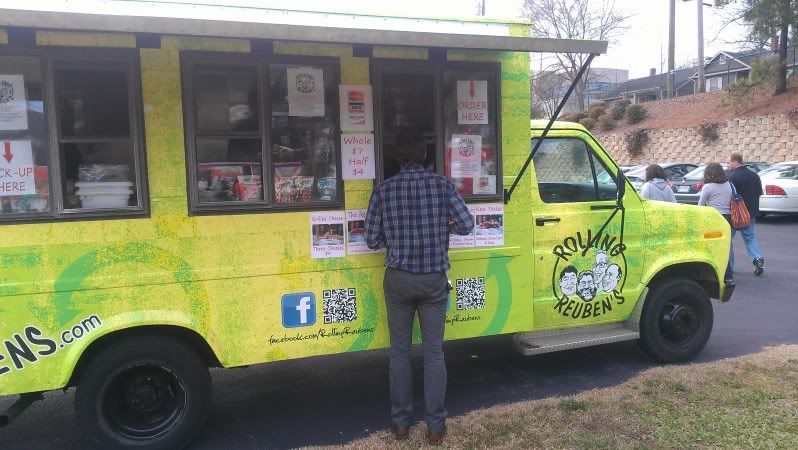 Rolling Reubens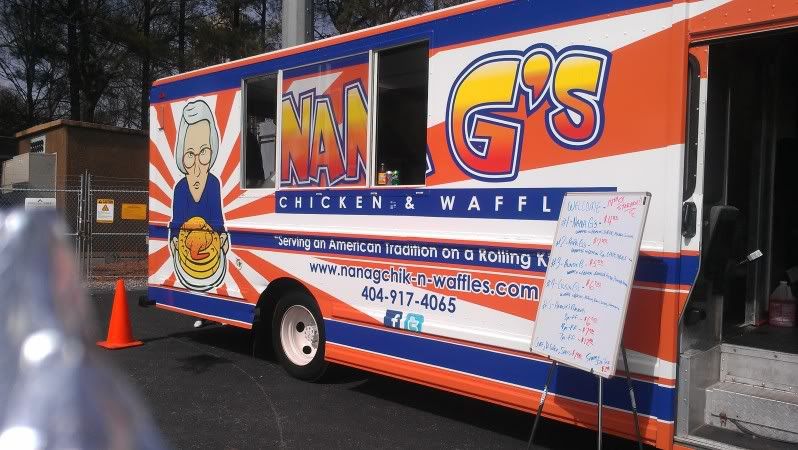 Nancy G's Chicken and Waffles